Recyclable Waste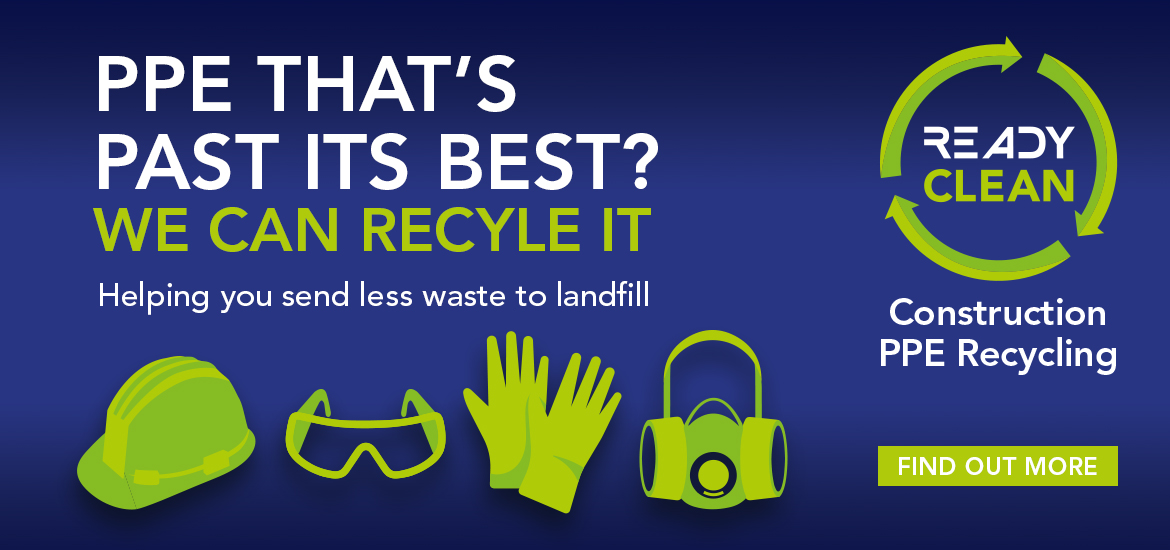 Deal with recyclable waste in the right way
As part of our sustainability efforts to reduce landfill and be kinder to planet, we are delighted to introduce our new PPE recycling scheme, Readyclean.
The scheme gives a simple solution to the safe disposing of hard hats, overalls, glasses, gloves, masks, and more. Simply deposit the items in the bags provided. The bags can be collected, or can be shipped through the Royal Mail using pre-paid labels.
Download rate card and find out more.